Food Bank Service Project February 13th
Food Bank Service Project February 13th - 9 am to noon
The Food Bank of Central & Eastern North Carolina
The Food Bank is hoping to have between 15 Rotarians that morning to provide volunteer help in sorting, categorizing and packaging donated food items from area suppliers and farmers. Although the exact work varies, no heavy lifting is required, and typical activities in the past have involved sorting fruits, vegetables and eggs for quality, and packaging those items into smaller containers that can be distributed to the Food Bank's many participating local organizations. Use the SignUpGenius below
Questions should be directed to Bob Randolph.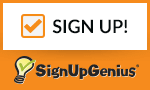 The session typically includes a brief tour of the facility along with basic instructions around the tasks required for the volunteer session. Although volunteers are encouraged to stay for the entire 3 hours, they are certainly free to leave early. The only hard requirements by the Food Bank are the following:
• completion of a Volunteer Consent Form
• arrival of all volunteers by the 9 am start time because we may be paired with other groups
• wearing closed toed shoes
The food bank is located at 3808 Tarheel Drive Raleigh, NC 27609.